When you start experiencing some breathing problems in your old house, then maybe it is time you had it sanitized and deodorized.
There are many solutions to your allergen, mold, mildew, and infection disinfection.
The best of them are SOS Mitigation NYC.
We have been in the industry for some time,  so, sanitizing homes, offices, and cars is now our norm.
We arrive in the shortest time possible, spray your house, crawlspace, and even ductwork to ensure that we get rid of the problem you are facing.
Above all, we use non-toxic sprays that do not put your health at risk.
Call us for professional sanitizing in Alphabet City, NYC.
Wastewater management
Drainage systems play an essential role when it comes to community sanitation.
These systems, alongside the septic and onsite wastewater systems, keep viruses and germs from coming to contact with humans and animals.
As a result, these parties are protected from disease-causing organisms.
So, when there is a blockage, a leak, or a failing system, you need to have someone take a look at it immediately.
Public sanitation starts with a suitable wastewater and recycling system.
In recent events, with hurricanes and heavy rains, it becomes so easy to have these systems damaged.
Consequently, the waste contaminates the drinking water, making it very easy to spread and cause illnesses.
That is where we come into play with the best methods of dealing with wastewaters.
Commercial sanitizing in Alphabet City, NYC
With the world facing the novel coronavirus, we are reminded of the threat that germs, bacteria, and viruses pose to human health.
In the past month, we have seen lives transform, and people started taking hygiene and sanitation more seriously.
So, if you are in the war to fight germs, then you need to employ some proper sanitizing techniques on your residence.
Whether it is in the office, your industry, the rental apartments you own, or even in an institute, to handle such pandemics, then our sanitizing and disinfecting service come in handy at the best time.
We do an initial inspection, protect your employees and clients, and then clean the floors and surfaces with multi-purpose cleaning agents.
After that, we go ahead and use hospital grade, scent-free, odor-free, and non-corrosive cleaning agents.
Residential disinfecting and sanitizing services
Are you having problems with the musty smell coming from your basement?
Is there an extensive infestation of mold and mildew bothering you at home?
Are all the allergens causing breathing problems for you and your family?
Do you want to take a practical and long-lasting solution to handle this problem?
Well, the answer you are looking for lies with SOS Mitigation NYC.
We manage our business effectively and swiftly.
Our heat treatment and chemical cleaning work together to eliminate any germs, odors, and mould that could be in your house.
Additionally, with our spray sanitizing techniques, we cover every inch of your home with a layer of protection.
From chairs, tables, doorknobs, kitchen counters to basements, we sanitize them all.
With our non-toxic, hospital-grade sanitizing agents, we guarantee a safer and healthier environment in your home.
Vehicle sanitizing in Alphabet City, NYC
Are you planning to successfully own a new boat, car, or RV without a constant reminder of the previous owners?
Have you tried the fragrance spray and nothing seems to work?
Do you need an intense interior cleaning and sanitizing for your car? are you worried that you have no idea what solutions to use for your cleaning?
Whether you want to clean wood, leather, cotton, or metal in all the hard to reach places in your car, then contact us.
Did you wash your car and left it without drying? This is bound to cause some mold growth and a pungent smell.
To eliminate this, you need some good quality, effective and reliable cleaning service.
Reach out to us today and get the best vehicle sanitizing services in Alphabet City, NYC.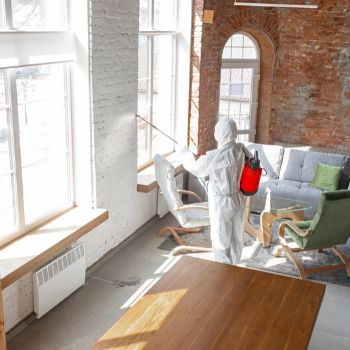 Why is sanitizing and disinfecting important?
When it comes to dealing with germs and bacteria, the best we can do is keep ourselves safe.
So, how can you do that when all surfaces in your home, car, or industry could be contaminated?
If you are planning to keep yourself away from these germs, bacteria, and fungi, then the first step to take is to sanitize.
By doing so, you eliminate the risk of contracting diseases or even spreading them.