In every home, there are some dark, moist corners with not enough aeration.
Therefore, every home becomes prone to having a mold infestation.
With all the risks that mold poses to human and animal health, you would want to remove it as soon as you notice it.
To do so, you could call in an expert for mold remediation services.
Here are the steps to take when dealing with a mold infestation in your home:
Inspect your home for any mold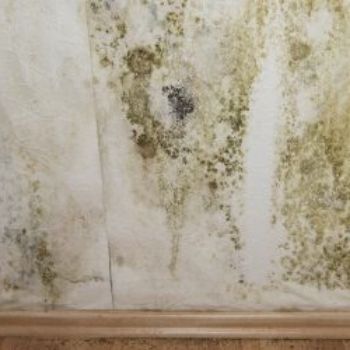 Mold attacks can be found in any home, contrary to popular belief that mold attacks older homes only.
When inspecting your home, check for any signs of mold.
If you have been sneezing, coughing, or having watery eyes, then there is a risk of mold infestation.
Also, check under your carpet on the kitchen cabinets, under your kitchen sink, or even around the tub.
Also, you can check the offices in the bathroom, under the bathtub, or in the walls around your basement. Mold thrives in moist, warm, dark, and not-so-well ventilated places.
So, if you know of a water-damaged wall or a damp surface that you rarely clean, then that would be a good starting point.
Also, you might want to go to your ceiling and check whether the insulation has mold growing on it or not.
Know which mold you are dealing with.
Identifying the type of mold you are working with improves the results of the mold remediation process.
Many types of mold commonly infest homes.
These mold species include penicillium, often found in insulation and furniture.
Its significant effect is sinus infections and respiratory problems.
Also, there is black mold, which is very toxic to humans and animals.
It has a characteristic musty smell and causes extreme breathing problems and sometimes depressions.
Another type of mold is uranium, which grows in very moist and cold places.
You can easily find this type of mold under your carpet. It causes allergies and respiratory infections too.
How to safely clean off the mold
When it comes to cleaning mold of your walls or surfaces, the first and most crucial step is to wear protective clothing.
Mold being light and a string allergen pose the risk of respiratory infections to you and your family.
So, when you get down to cleaning your home, ensure you evacuate your home and wear a gas mask, alongside clothes and overall.
Then, ensure that there is proper ventilation in your home; you could use a fan to speed up the air circulation.
Once you have located the mold, scrape it off the walls, floors, or surfaces.
Then separate the infested materials from the clean ones, bad them, and take them outside.
With liquid cleaning materials, you can clean the mold or remove the entire drywall if necessary.
If the wall is hard to clean, and you suspect the mold has infested the paint, you can remove the paint, treat the walls, and repaint them.
Once you have cleaned the moldy surfaces, leave them to dry in a well-ventilated area.
Mold clean up and repair your home
Mold cleanup may seem like a hard task, while in reality, it is a simple, straightforward, and easy task.
With the right cleaning agents and tools to remove the mold from your walls, you can do some quality mold remediation by yourself.
To successfully achieve this, here are some tips:
Once you remove the musty carpets and clothe, bag them and sell them off
Using a garden hose, moisten the moldy areas to prevent the mold spores from spearing all through your house
Switch off the AC and furnace to avoid lodging the mold particles into your ventilation system.
Seal off any opening with tape to prevent the spores from flowing back into your house.
Finally, set the dehumidifiers and ventilate your home for a few days.
Tips on how to prevent future mold infestation
The whole mold remediation process becomes even more successful when you put measures in place to prevent future infestation of mold.
So, how do you ensure that your home is safe from any mold infestation soon?
One of the most effective methods is the type of paint you use to finish the job.
When you use waterproof, i.e., an oil-based primer, then you protect your home.
Also, when you paint your walls with latex paint containing mildewcide, you improve your protection against future mold growth.