Any home with a working drainage system stands the risk of having water damage in your home.
Not only can there be sewage backup into your home, but also some broken pipes which cause leakage in the house.
Alternatively, you could have some pipes break in your walls, and this would cause water damage.
It is hard to deal with water damage, especially determining the total value of your losses.
For those, you would require a specialist who is familiar with the market value prices for the appliances, furniture, house, and other components in your home.
All these calculations are vital when you need to claim your compensation from your insurance company.
So, what can we do to help?
Storm Restoration
With the increased rates of weather changes, some unpredictable, then it becomes tough to prepare for a storm.
The only thing you can do is build a strong home and hope it withstands.
But, sometimes it gives into the storm.
Then, you find yourself dealing with snowstorms, tornadoes, hurricanes, snowstorms, heavy winds, and even earthquakes.
These could result in damaged furniture, falling walls and roofs, damaged electrical connections, and so much worse.
All these effects are tough to prevent.
If you do not want to move places, you can repair your house.
That is where we come in, with our drying and water extraction services, and storm damage repair services, we can help you repair your home.
We also offer electronic water damage restoration services.
We will rebuild the fallen walls and path the blown roof.
Fire and smoke remediation
Fires can happen to any home or business. With a fire, you risk dying even after putting out the fire.
You could be inhaling the soot and the ash particles, which then lodge in your lungs, making breathing difficult.
Therefore, you must take care of your house and yourself when you have had a fire.
Also, there will be some flooding from your efforts to put out the fire.
The water, ash, soot, and smoke remnants need proper handling if you are to mitigate the damage.
That is where you call in some professional services to help you clean up your house.
SOS Mitigation is the company to call if you live in Carnegie Hill.
We will help you dry your house, rebuild the kitchen counters, repaint your house, and remove all the soot from your house.
Whether we are dealing with the carpet or the upholstery, smoke odor and soot will no longer be an issue for you.
Water damage restoration
Bringing your home back to a safe livable condition after experiencing water damage is a long and tiring process.
There will be walls to destroy and rebuild, plumbing to reconstruct, mold to clean, water to dry, and so much more.
The risk comes in when the water has been there for a long time.
For such, you will find the metal rusting, the wood rotting, and the insulation soaking.
Consequently, the integrity of your support structures reduces, and you stand the risk of being hurt.
So, when you notice watermarks on your wall, you need to call a professional to take a look.
Once they arrive, they will identify the source of the water, repair it, dry your home, clean the mold, and use products to prevent mold growth.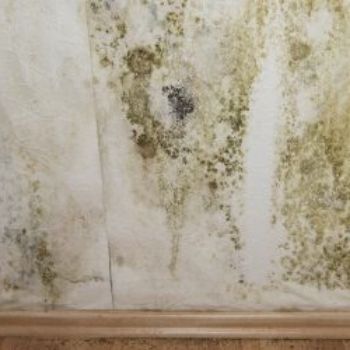 If you need a reconstruction of your plumbing work, then, we have got you covered.
Sewage backups
Whenever there is an obstruction to the flow of sewage in the sewer lines, providing more people keep flushing their toilets, washing utensils, cleaning their homes or bathing, then more wastewater drains into the sewers.
With nowhere else to go, it starts flowing up the drainage systems that connect homes to the main sewer lines.
Consequently, you begin having pungent smells coming from your bathroom, and kitchen.
If not resolved, you will notice black water pooling in your bathtub, kitchen sink, or even the bathroom sink.
The solution to this problem is to clear the sewer line of the obstacles.
If you lack the necessary equipment and safety attire, then you can do so little.
However, at SOS Mitigation, our sewage backup cleanup crew can help you resolve this problem.