Weather varies all across New York.
The summers could be different on the ocean side from the ones in the northern parts. So are the winters.
Harlem, being part of New York, also experiences variations.
With the increased urbanization, the seasons become extreme now.
That means during winter, it is not only colder but also the thickness of snow rises over time.
That means for the older houses, the pressure on the roof becomes more and more each season.
Without proper adjustments, you might come home one day to find your roof on your floor.
But, you can take care of this easily with the help of experienced professionals.
We, at SOS Mitigation, offer the solutions to any sort of water, fire, storm, and mold damage all across New York.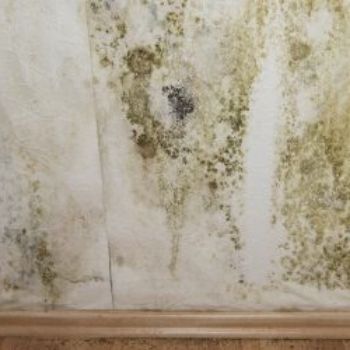 Our services include:
Storm Restoration
We all enjoy seeing the snow when it is winter. Small amounts of snow are harmless to your home.
However, there are times when blizzards happen, and there is a lot of snow on your roof all over sudden.
Your roof could cave and fall, which risks the safety of your family.
Also, when the snow on your roof melts, if there are any leaks, then the water seeps into your home, causing water damage to your wall and insulation.
You would need to handle these problems as soon as possible to prevent the situation from escalating.
That is where you call in some professional services.
When dealing with storm damage, whether from hurricanes, blizzards, or heavy rains, we have got you covered.
We do quality, fast, and affordable water damage repair for you to keep you safe.
For electrical wiring, wall rebuilding, reroofing, water damage mitigation, and many more, we have got you covered.
Water damage restoration
When you have a leaky roof, broken pipes, or a lot of condensation around your air conditioning vents, then you will most likely experience water damage after some time.
When you do nothing and assume the small problem, then you could find yourself in the middle of a crisis when your insulation stats to age, adding weight to your ceiling, which could crash into your family.
We are sure you do not want that to happen.
That is why it is essential to take action as soon as you notice the water leaking into your home.
You can call us to repair the pipes in your house, patch up the roof, or even connect a collection duct in your AC to prevent water from pooling in your home.
Sewage backups
Assuming the sewage starts to leak when you are not around, and it stays in your home for a long time.
That means that all the paper products it comes to contact with become useless.
Also, if there is any furniture, fabric, stuffed animals, or clothes, they become drenched in the sewage to the point that deep wash might fail to get the odor out.
However, the worst the sewage can do is cause a mold outbreak in your home.
With the rapid growth of mold, it would spread all across your house, and in no time, your walls start to turn black.
The good news is that you can always counter the effects of the sewage and even prevent the sewage backup.
By rechecking your drainage systems and fitting valves, then you would be safer from a backup.
Hire SOS Mitigation for their services today and get the best sewage backup cleanup in East Harlem.
Mold remediation
Mold is a severe nuisance to any home.
By inhaling it, you risk having breathing problems; you could develop respiratory problems, have endless coughing, chronic sneezing, a running nose, or watery eyes.
If not to your health, mold is famous for its pungent musty smell.
Also, you would have black walls, decks, kitchen drawers, and so much worse.
Sometimes, you fail to notice it until it is too late.
You would have rotten wood, which compromises the integrity of your foundation, or your kitchen could become a disaster.
However, you can clean the mold, and with the appropriate techniques, you can prevent its regrowth in your home. That is what we do for you.
When you reach out to us to help with mold remediation in NYC, you get the best services when it comes to mold remediation and mitigation.
We take the utmost care to avoid the spread and work hard to salvage any repairable property.