What do you look for when you sought out a water damage restoration company?
Well, records speak for themselves.
If you plan to hire a company to help you deal with the damages caused by water in your home, regardless of the cause, then you need to choose right.
That means you get the team with the best experience and prices working for you.
Check their performance records from their reviews.
And ask around. Also, you go for the more wholesome option.
That is, if you have a team with plumbers, electricians, and masons, then you are most likely going to pay less compared to one who hires each of these specialists individually.
At SOS Mitigation, that is what we have for you.
Our water remediation services include:
Mold Remediation
One important step when it comes to fighting mold is identifying it successfully.
So, what do you look out for when you want to know if your house is infested with mold?
Well, the most obvious sign will be the spots you will notice on the wall, surface, clothes, etc.
you can see the spots on your shower walls, in the cabinet under your kitchen sink, on the edges of your carpet, and sometimes on your ceiling.
Having mold growing in your home is normal.
However, you can combat its growth and spread by carefully cleaning it.
For the cleanup, always ensure you have protected the area without mold to avoid the spreading.
Next, you would need some cleaning agents and some warm water.
However, you need to be very careful to avoid body contact with the mold as it is not very human-friendly.
Finally, let your house dry after getting rid of all the mold-infested things.
Sewage Backup Solutions
In an event where sewer water backs up into your home, you need to have the best services handling the cleanup.
The water is very dangerous, not only to your human health but also to the walls and property in your house.
When it comes in contact with fabrics, it leaves a pungent smell that is very hard, but not impossible to clean.
Also, it exposes your home to the risk of getting a mold infestation, which comes with its share of problems.
So, what do you do when you have raw sewage seeping into your home?
Well, the first step is to get the best services for the mitigation and restoration process.
In Financial District, that happens to be SOS Mitigation.
Call us today, and we will help you recuperate from the sewer backup.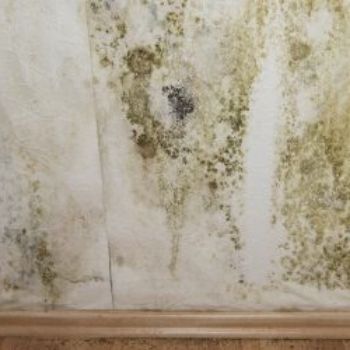 Water damage repairs
The first step to any water damage repair is to identify the source of water leaking into your house.
It could be a leaking pipe on the wall or the roof.
Also, the pipes could burst in the winter due to freezing water, and in the warmer seasons, they start leaking.
Also, the water could be from a sewerage backup in your bathroom, toilet, kitchen, or sinks.
To resolve these problems, you will need some tools, which are easy to come by.
However, if you lack the skill to carefully dismantle your wall to get to the pipe, or even unclog your drainage system, we have got you covered.
We will drain the water from your house and do the necessary repairs to keep you and your family safe.
Storm damage restoration
Regardless of the extent of the damage your home withstands, if you need repair and rebuilding services, we have got you covered.
Whether you need to replace your window, the damaged roof, or even the cut-out electrical connection, give us a call.
We respond to emergencies in the shortest time possible.
Also, we offer a wide variety of storm damage restoration, from rebuilding a wall in your house, reinstalling the fence around your home, to installing a new roof in place of the old one.
We understand the urgency of the matter.
That is why we work overtime to ensure that your home is back to its original glory in no time.
Fire and smoke damage restoration
Whether you are dealing with the aftermath of a big fire or a small kitchen accident, your house will suffer some extensive smoke and soot damage.
You will have discolored walls, stinky surfaces, and the damage from your firefighting efforts.
All these could be devastating to handle without the right help.
That is why we offer you the best water, smoke, and fire damage restoration services in the Financial District.